Let's not get stranded!
In today's rapidly expanding Electric Vehicle (EV) market, an EV charging company wanted to capture a more significant market share. With recent studies predicting a 10% uptick in EV sales by 2025, rising to 58% in 2040, it's no wonder that EV charging stations are focused on their strategy now. As the world "goes green", electric vehicle companies are hard at work, besting each other on improved battery life. This is because conversion rates for first-time EV buyers depend so much on alleviation of buyers' range anxiety - that feeling of being caught short on dead batteries miles from a charging point. This made it imperative for EV charging companies to figure out EV charging stations' best placements in popular driving destinations and routes.
AI Accelerators, paving the shortest path-to-value for EV charging stations while enhancing Customer Experience
With the EV charging company working with Data Science at Mastech InfoTrellis (MIT), they found their path to value, using a mixture of MIT's powerful AI Accelerators.
Ontology Bank
Borrow ontology cards for different data schemas to get started with knowledge graphs instantly. Ontology design workshops to upskill data teams. Worry-free updates as data and industry standards evolve.
Data Quality Intelligence (DQI)
Evolve data elements with smart data quality monitoring and smart self-patch abilities, accelerating data maturity and business value.
Entity AI
Modernize entity resolution to leverage relationships and linkages unseen in traditionally infrastructure data, achieving a comprehensive view of an entity.
AI Readiness | AI Bias Detector
Assess and monitor data maturity specifically to inform AI and digital transformation strategies. Ensure quality control on AI bias in data and algorithms with regular certification attuned to industry best practices.
Smart Data Prep Assistants (SDPA)
Saves time pulling additional data that serve as alternatives in case unforeseen signs of decay in predictive power are encountered during solution build or validation.
Feature Miners
Save time with feature discovery and testing for predictive and prescriptive models.
Smart Storytellers
Create self-adjusting documents, updated in line with data insights and compliance updates. Reduce report creation time from weeks to hours.
Charging Up Customer Experience
Mastech InfoTrellis leveraged starter ontologies from its Ontology Bank to provide a baseline semantic schema to represent popular driving routes in specific geographies. Ontologies helped chart out routes that EV drivers prefer and driving conditions that affected battery life. With a number of such starter ontologies installed in a driving route knowledge graph, patterns of potential routes and driving styles became easily visible, enabling the EV charging company to predict scenarios that depleted batteries aggressively. With this insight, the company was able to strategically place EV charging stations and develop an app with a conversational assistant that suggests optimal routes and gives early warnings to save battery life.
The app dynamically monitored driving patterns, with the Smart Ingestion Engine AI Accelerator sorting out the data into structured formats ready for analysis to build contextual insights that calculated the remaining battery life and kept the drivers informed via smart functions. The Smart Data Prep Assistant (SDPA), which kept track of specific data elements from the app and EV Stations for analysis, also gathered other relevant information that the knowledge graph revealed, like traffic, weather conditions, and queue estimates at the approaching EV stations to make the whole process of checking battery life more accurate. SDPA also set the foundation for many of the Natural Language Processing (NLP) algorithms that support the self-evolving vocabulary of the app's conversational assistant so that drivers are more receptive to the warnings it gives.
Leveraging the above AI accelerators, the EVCS company was able to find the most strategic locations to place new EVCS and significantly improve the driver experience by sharing insights on driving patterns and route conditions.
Driving the Business to the Bank
With the help of solutions created by Mastech InfoTrellis, the client was able to open new EV charging stations at multiple strategic locations in a short period. This initiated a network effect that helped more people make the shift to Electric Vehicles. The increased and convenient availability of the charging stations resulted in better brand awareness, therefore bolstering the company's brand value. With increased brand recognition, app downloads also grew. The company can now better understand driver behavior and is able to educate drivers about their vehicle usage and electric vehicles in general as well. With the right data infrastructure and the better customer experience afforded to the users, they gained customers for life. Identifying the right trade areas for EVCS and offering a better user experience with the app resulted in a higher Net Promoter Score for the company.
Tags
Analytics, AI, and Data Science​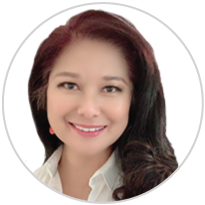 Maria Singson
VP & General Manager, Data Science
As GM of Data Science, Maria Singson has pioneered Centers of Excellence, fostering a culture of digital transformation through data management, engineering, and science. She leads a team of creative data scientists and ensures impactful results, helping clients gain a competitive edge in their industries.