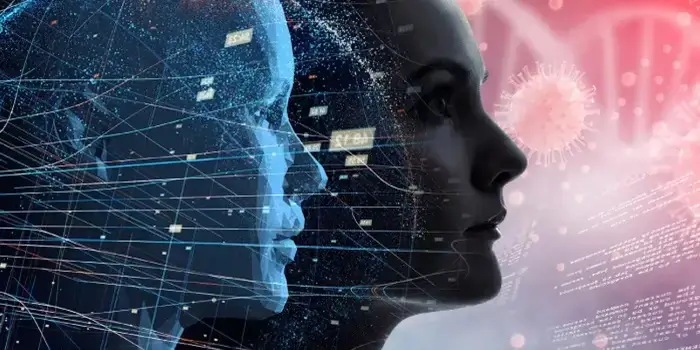 Have you ever seen science fiction action films like Minority Report, Avatar, or one of those Jason Bourne's series? There are scenes of tracking and tracing people through a computer that knows everything, including where they are, what they look like, and even their temperature at that moment. These are examples of the digital twin of people, and they are no longer science fiction. The Enterprise Intelligence Hub offers cutting-edge technology tools to implement digital twins for your business.
The origin of the digital twin starts in the engineering world with computer-aided engineering drawings that represent real products. It enables product engineers to see and make changes to the digital twins before committing it to the physical products. A flight simulator is an excellent example of real-world sophisticated digital twin technology being applied to a major industry. It can simulate the experience of flying from one airport to another in a virtual environment and deliver enriched data on the various processes involved in flying an aircraft. If the digital twin technology is applied to a business, it can be the virtual representation of every aspect of the business in a digital platform. This means that every product, person, organization, location, asset, and anything else that makes up the business can be virtually represented and simulated for different business processes.
To make digital twin works, you need to provide it with all the required information – not just any information but trusted information. The Enterprise Intelligence Hub is an excellent platform for realizing your digital twin strategy as it contains three main components – an enterprise data bus for all your data, a master data management instance to ensure a single version of the truth, and ontologies to build knowledge graphs. The Enterprise Intelligence Hub operates on a cloud platform that provides scalability, computing power, and a lower cost of storage you would need. This provides the most optimized platform to create a trusted digital twin for any business. The digital twin resides within the knowledge graph and is formed with trusted information from the enterprise data bus and master data management components. External information can be integrated in real-time to provide realistic virtual representations.
What are the typical use case and advantages of digital twin technology?
Optimized Product Development and Maintenance:

Digital twins are virtual replicas that allow you to run simulations before the actual products are made, sold, and used. This is a typical enabler for the digital thread strategy where every component and its attributes that make up a product are threaded together. When digital twins are combined with IoT sensors, information on the actual state of the product and how it is being used in near real-time can be tracked seamlessly. By digitally twinning the product components found in cars, airplanes, factories, homes, or any place they are used, a business can figure out maintenance required even before a breakdown occurs. This helps to minimize downtime, and this technology proactively increases revenue generation by automatically ordering new parts and services. Ultimately, the information gathered with digital twin technology helps to develop and optimize product features.

Enhanced Client Services and Sales:

Digital twin technology can be used to build a virtual representation of a person or organization. For example, in the healthcare industry, where the physical and biochemical attributes of a person can be virtually represented, this helps in medical care, injury prevention, procedure planning, and more. In other industries, information on demographics and psychographics is virtually represented and can assist in client modeling and simulations. Links to other systems, internal and external, can be integrated to provide more information. Holistic client information can be at the fingertips of your service and sales associates to improve services and sales through Customer Journey Analytics.

Improved Tracking and Tracing:

By putting all the digital twins together and relating to each other, and adding contextual information like time, location, related events, and entities, the digital thread of a business can be leveraged on a single platform. This helps in connecting the dots, tracking and tracing the items of interest in every business process, and answering the questions of who, what, where, when, and why. In addition to obvious benefits to reduce threats and risks, this can be applied to more selective product recalls. Imagine the cost savings involved when you have information to recall a small subset of products instead of a whole lot. There can be many regulatory compliance use cases that can be resolved by improved tracking and tracing capabilities.
Other than querying and visually exploring, digital twins can be infused with machine learning capabilities, basically providing it with a brain for self-awareness, learning, and intelligent recommendations. This helps businesses discover, learn and act on golden nuggets about clients and products that were never known before, and that effectively takes the advanced analytics to the next level, where business outcomes are essentially limitless across all industries. By doing this better and faster than the competitors, business success becomes a certainty.
Enterprise Intelligence Hub offers cutting-edge technology tools to implement digital twins in an affordable and scalable way for companies. With the pairing of physical and virtual worlds with digital twin technology using the Enterprise Intelligence Hub, companies can analyze data, monitor products, prevent downtime, improve services, develop new opportunities, and even plan for the future, like the scenes you saw at those science fiction action films. Don't wait; the technology for the digital twin is here. Start exploring the usage of the Enterprise Intelligence Hub to realize your digital twin strategy, accelerate your digital transformation, and win.
Team Mastech InfoTrellis
Team Mastech InfoTrellis is a dynamic group of data and analytics experts driven by innovation and a client-centric approach. We're committed to helping organizations unlock the true power of their data for transformative growth.