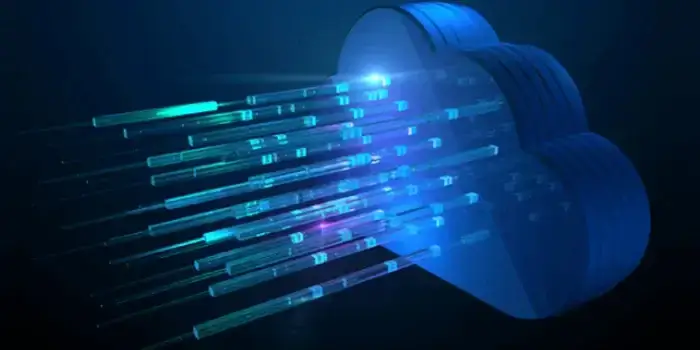 This article was originally published in DATAVERSITY on July 27, 2021
My first job out of graduate school was to develop an e-commerce application for a manufacturing behemoth. The idea was to build a web-based application for internal sales teams to place orders on behalf of the customers and eliminate paper processing. Don't judge it using today's standard. At the time, almost two decades ago, it was a revolutionary idea, and a tremendous undertaking. As a new computer science grad, I was excited and took on this task with immense enthusiasm.
The first functional web order center was released a few months later. After that we'd do three to four major releases per year, with many point releases in between to add small features and fix bugs. We soon developed a complex pricing system to automatically calculate thousands of customizable parts and products, and started rolling it out to other countries outside of the U.S. By the time I left the company three and a half years later, the web order center was rolled out to over 30 countries, with over $1 billion going through it every year.
Looking back, that was my first digital transformation experience. At the time, I had no idea that my entire professional career would evolve from it. My 15-year journey with IBM took me around the world, working with many customers across industries to help them transform their businesses one way or another. I have witnessed many successful transformations where companies emerge or stay on as industry leaders, but I have also seen many enterprises struggle to transform and adjust to the new ways of doing business.
A study by Gartner found that half of CEOs expect their industry to be substantially or unrecognizably transformed by digital. While talking to IT leaders around the world, I learned that many of them believe that digital transformation is the biggest challenge, but also a once-in-a-lifetime opportunity in our generation. However, research shows that 70% of all digital transformations fail. No clearly defined best practices, poorly defined tool integrations, limited ability to deploy across platforms, and/or struggling to implement new technologies are on top of the list.
Disciplined Approach Through Cloud Operations (Cloud Ops)
Cloud is an essential part of any digital transformation strategy. Cloud Operations (Cloud Ops) brings Agile and DevOps (a set of practices that combines software development and IT operations) to the cloud. Bringing the DevOps methodology and traditional IT operations to the cloud-based infrastructure allows team members to collaborate more effectively across the collective hybrid cloud ecosystem.
The most common reason digital transformations fail is due to how the transformation is executed. Setting clear goals, having a consistent approach, and reliable methodologies to achieve those goals are keys to a successful transformation. By applying the reliable and proven Agile and DevOps approach to cloud operations and services in cloud, you have a better chance of improving the success rate of a digital transformation.
Predictable Execution and Operational Excellence
In the world of Cloud Ops or DevOps, automation is your friend. It reduces human error, improves quality, and speeds up processes.
One of the objectives of the DevOps philosophy involves continuous operations and zero downtime. The idea is that you can keep updating the software, or deploy new features without disrupting the application or services. In order words, the production environment never goes down. Customers won't be ever affected while you put out new feature functions, or fix bugs
If DevOps is done successfully, organizations can deploy software hundreds or even thousands of times per day. Through rigorous automated testing and deployment pipelines, it's easy to deploy changes across many functions on a continuous basis, which means features are released to customers more frequently, bugs are fixed more quickly, operations are optimized continuously, and so on.
Companies that can successfully manage these changes consistently with predictable outcomes will come out as winners in the marketplace.
Innovation at a Faster Pace with Cloud Ops
Cloud Ops transforms your teams to have Agile, DevOps, and digital in their DNA and make your digital transformation journey more successful. Incorporation of cloud services can facilitate innovation initiatives. At the heart of modern cloud operation practices is the true integration with open-source capabilities to accelerate the continuous delivery of IT innovation in a hybrid cloud world. If done right, it'll set your organization way ahead of the competition.
It's just a matter of time before all companies become IT companies at their core. The ability to innovate faster and deliver and deploy those innovations to the consumers quickly will be the key to stay ahead of the competition and succeed in this industrial revolution.
Tags
Data in Motion