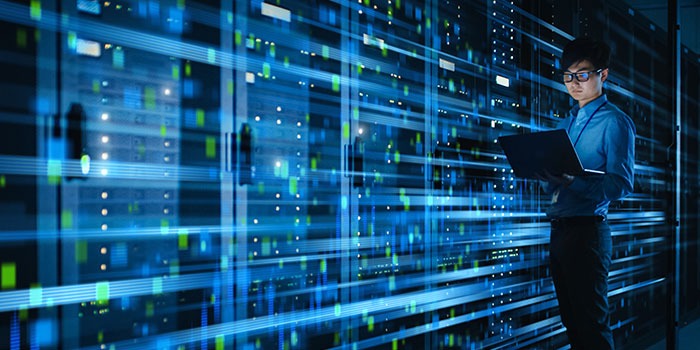 In the era of big data, Master Data Management (MDM) has become more important than ever before. It serves as an organization's core data repository containing the fundamental information required to conduct business. Initially developed in the 1990s, MDM has its roots in manually maintained contact information crucial to an organization's functioning. However, with the rapid advancement of technology, MDM has evolved to become an essential element of data modernization.
Managing the core business data has become a defined process that includes people, processes, and technology. What had initially been "contact" information expanded into four general domains: Customers, Products, Locations, and Others. Accurate master data was critical when analyzing transactional and non-operational data. MDM has grown to be the link that facilitates data sharing between and within organizations – it gained the name "The Golden Record."
Today, we are inundated with vast amounts of data and struggle to distill relevant insights from the seas of information. There exist many ways to organize data in all varieties of technologies. The challenge remains to add context to data, modernize it and turn it into useful information in a common language that can be understood and used across the organization.
The Next Generation of modern Master Data Management has moved from the "Golden Record" to the "Golden Profile." The comparison below outlines the digital transformation undergone by the MDM ecosystem to emerge as a relevant, contextualized system that delivers the right data to the right consumer at the right time.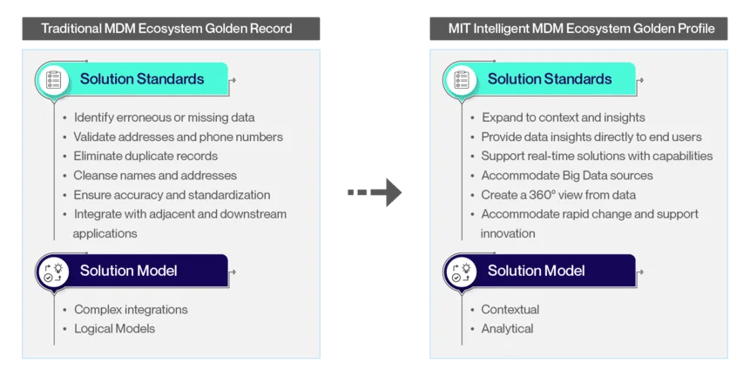 The Next Generation of MDM forms the foundation of an organization's Data Fabric. It embodies a knowledge graph that connects the business context to the data and ensures data sharing across business units. Organizations can leverage customer 360, KYC, Digital Twin, Digital Thread, and AI/ML opportunities through a trusted, integrated, and connected ecosystem by connecting data.
Key Design Tenets of a Next-generation Modern MDM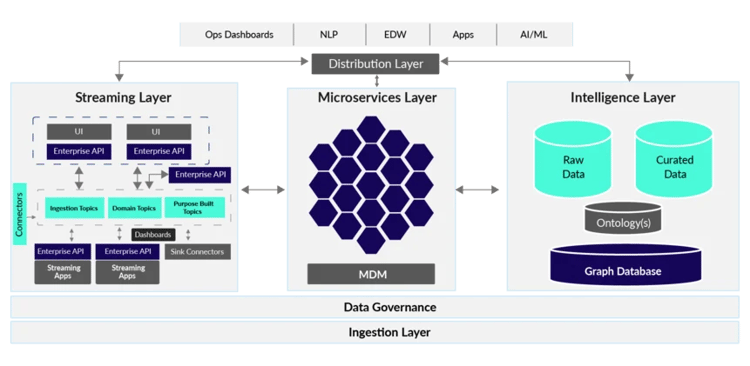 The Next Generation of MDM is a design concept and not a list of tools and/or applications. The design tenets of Next-Gen MDM that provide unparalleled flexibility and intelligence include:
Proven and Flexible Data Model
Container-Based Micro-Service Design
Graph DB
Supports CI/CD Pipeline
M/L Enabled (data integration, data quality, match, auto-merge, ever-greening, event management, data remediation, etc.)
Security and Access Control
Audit Trail
International Languages (include double-byte languages)
Multi-tenant
Data Residency Compliant Readiness
Edge-computing Readiness
Extensibility
Scalability
High availability & DR Capable
These design tenets have been developed to fulfill current state requirements and deliver capabilities that extend into the future too. While no technology is "permanent," extensibility is a crucial factor that sets Next-Gen MDM apart.
The starting point need not be intimidating; however, different activities require different skill sets to move the initiative forward. Shaping the new ecosystem calls for shifting some traditional roles and incorporating some other necessary roles.
Conclusion
The success of your MDM modernization project relies heavily on having a strategic orientation, but equally important is having a highly skilled and stable team of experts who can execute it with agility and efficiency. At Mastech, we understand the significance of having a dependable team in place. Our attrition rate is as low as 9%, enabling us to deliver projects quickly and on time without leaving our customers in a lurch. With a team of over 300 data experts, we have a proven track record of delivering successful MDM modernization projects for our clients.
We are one of the pioneers in building Next-Gen products, including MDM, C360, and Veriscope. Embrace the power of data monetization and automated data intelligence and extract maximum value with our experts charting a measurable path for your modern Next-Gen MDM integration.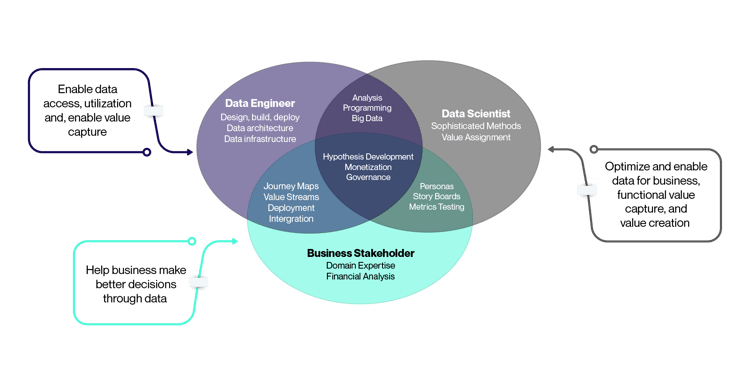 Tags
Data as an Asset
Data Management Team
The experts behind your data success, our data management team is the driving force behind precision, accuracy, and data-driven insights to drive your business forward.