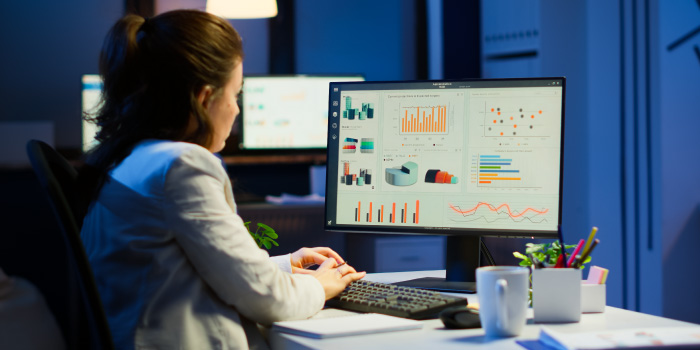 Introduction
Inter and Intra business communications turn out to be perpetually mind boggling, the need to successfully manage time and assets winds up the key. All things considered, and coupled with huge interest in infrastructure and service, the interest for project management (PM) aptitude in Africa has expanded significantly over a wide assortment of Industries. Africa is a market of middle class consumers which is expected to reach 1.1 Billion by 2060 and will need to cater for maintaining the Master data of the customers. The best possible option is using Master Data Management tools and this will lead to more development projects eventually more project managers to make sure everyone works together as a well-coordinated team. Currently the need for project management is on high in Africa, but MDM project managers are rare.
Project Managers in Africa
African is an emerging economy and it is our responsibility to educate the African clients regarding the importance of top notch IT infrastructure and MDM implementation which can do wonders by streamlining the business processes. The knowledge should be circulated via the POC at client location having the blend of technical knowledge with flavor of sales and can understand the business who can be none other than project managers. Africa can cross the hurdle to a new picture of development if project management is taken as an important milestone to achieve this, everyone should contribute with cohesiveness in both public and private sectors which is a rare scenario currently. All the sophisticated techniques for planning and scheduling, project is available, but if the line manager puts too much pressure on project managers or they don't report the issues as they believe that no help or sympathy will be provided can lead to disaster unlike the metered markets. The current situation in Africa demands more skilled project managers who can work with own initiative and cooperation with team members, complete a task with limited time and resources.
Need of an MDM Project Manager
A good project manager makes efficient use of resources to their maximum capability and can avoid delays, risks and confusions. A survey by PWC revealed that 97% of organizations believe project managers are critical for organizational success and business performance. With the rise of the African consumers, there is a need to manage the customer information which is stored in different source systems to maintain the integrity and correctness of data across systems. MDM is the best solution for maintaining the authentic customer information which need require cumbersome and complex MDM projects. To manage these projects for African market we will need MDM project managers which are difficult to find in Africa. MDM project managers have the correct skillset to successfully manage and deliver the MDM projects. We as Mastech InfoTrellis have ample of experience in delivering MDM projects/programs and have efficient project managers' expertise in MDM project delivery.
MastechInfoTrellis' Client Solution
We have successfully delivered MDM project for one of our BFSI clients in South Africa. They had home grown legacy applications which were cumbersome to modify, requiring lengthy IT projects. They required significant changes to meet future business needs. The requirement was for co-existence of legacy application and new application. We helped the client to define the program architecture and strategy for the MDM program for building the MDM foundation to enable synchronization between the legacy and MDM which offered real time services based on SOA framework. Currently SMART MDM™ methodology is being used for successfully delivering projects in Mastech InfoTrellis.
Mastech Infotrellis' SMART MDM™ methodology
Our SMART MDM™ methodology is a result of our many years of experience working with clients on complex MDM programs. This methodology offers a common sense, multi-phased approach based on parts of Waterfall, Rational Unified Process (RUP) and Agile development methodologies. It blends deliverables with accountability and requires customer-focused teams to collaborate to deliver a high-quality MDM solution. It provides tested methods to ensure success for MDM projects. SMART MDM™ Methodology includes the phases as given below:
Discovery & Assessment
Scope and Approach
Analysis & Design
Development & QA
Deployment
Mastech InfoTrellis is your preferred choice if you are looking for the right MDM partner for an extremely successful MDM implementation and delivering a quicker return on investment.
For more insights regarding SMART MDM™ methodology of Mastech InfoTrellis, refer AN IN-DEPTH LOOK