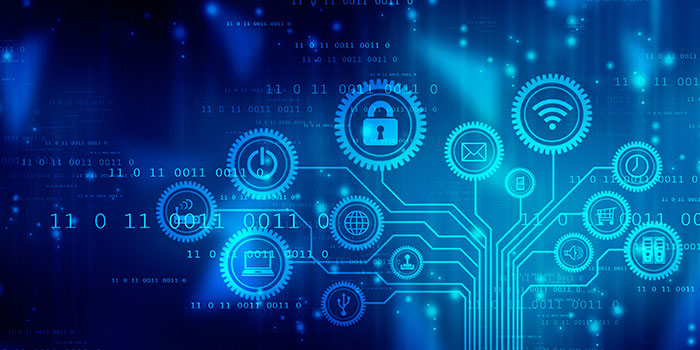 Overview
As the world around us goes increasingly digital every passing day, organizations face challenges in maintaining their rich, creative digital assets. Rich media assets of any organization typically include photos, music, videos, animations, podcasts, presentations, documents and other multimedia content.
Why DAM?
Having a Digital Asset Management solution in place is paramount to managing these digital belongings effectively. A centralized digital library will facilitate controlled access to digital assets for employees, clients, marketing teams, supply chains, and other key stakeholders.
Wikipedia says - DAM (Digital Asset Management) consists of management tasks and decisions surrounding the ingestion, annotation, cataloguing, storage, retrieval and distribution of digital assets. Any DAM solution's key takeaway would be offering a powerful customer interaction platform for e-commerce channels.
Pinning Product information with Digital Assets
Marrying DAM with Product Information Management becomes a mandatory exercise for organizations so that a centralized repository can serve the Product Information along with associated digital assets. Can we think of an e-commerce portal, like Amazon, without any Product related images? Hard, isn't it? This is where IBM InfoSphere MDM Collaborative Edition, a market leader in the Product Information Management space, offers a solution that should meet most of the DAM and PIM needs
DAM and PIM
IBM MDM Collaborative Edition offers a rich UI application that allows to build flexible data models in a flash (well, nearly!), provides an in-built Scheduling engine and most notably a powerful Workflow engine to tackle business processes. One major chink in the armor was lack of Digital Asset Management capabilities. Oftentimes, customers had to build their own tool or shell out extra bucks to buy an external Content Management System and integrate with IBM MDM CE solution to build and publish Product Catalogs. Good news is, starting version 11.5 IBM MDM Collaborative Edition, DAM is supported as in-built capability.
DAM Architecture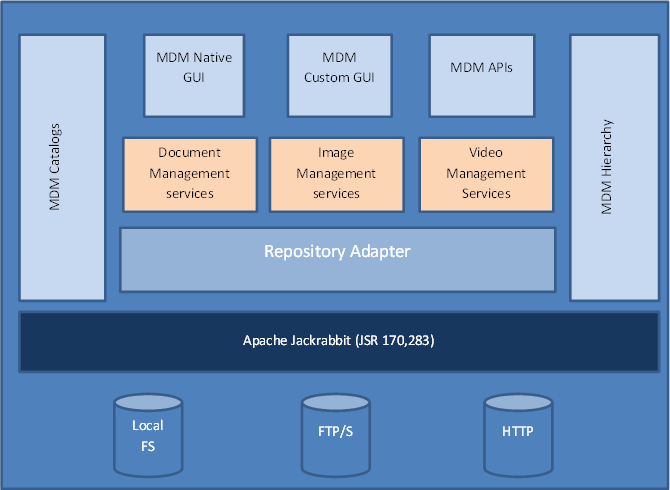 The core architectural theme is to provide a component based architecture so that these components can be replaced by any other compliant component. The heart of the DAM asset is the repository which is JSR 170, 283 compliant. The best of breed reference implementation of the same is Apache Jackrabbit. The Apache Jackrabbit content repository is a fully conforming implementation of the Java Content Repository. This content repository is a hierarchical content store with support for structured and unstructured content, full text search, versioning, transactions, observation, and more. Jackrabbit acts as the persistence engine which can be replaced by any other compliant repository. Jackrabbit in turn can delegate the actual persistence to any of the supported databases or local or remote file systems.
DAM Asset Capabilities
DAM is provided as an installable asset on top of OOTB MDM CE solution. The asset comes with prebuilt data model and a plethora of features such as:
Let us selectively look at some of the capabilities of the MDM CE's DAM asset.
Upload Media – Ability to upload digital assets in bulk or on need basis.
Download Media – Users can download digital assets from the MDM CE DAM repository.
Image Editor – In-built editor to enhance Brightness, Saturation, Contrast, Hue, Noise, Sharpness, and Vibrancy of the images.
Preview – Users can peek at the image, doc or pdf before uploading / downloading.
Tags – Provide additional information about the digital media content.
Categorize – Provide logical grouping of categories to which the digital asset belongs to. Like an apparel image belonging to Men, Teen, Bottom, Jean categories.
Comments – A picture is worth a thousand words, they say. But then at times you might have to add a comment or two about the picture while collaborating with other business users managing or enriching the digital asset.
Metadata – DAM asset provides ability to view and extract EXIF meta information about the digital content.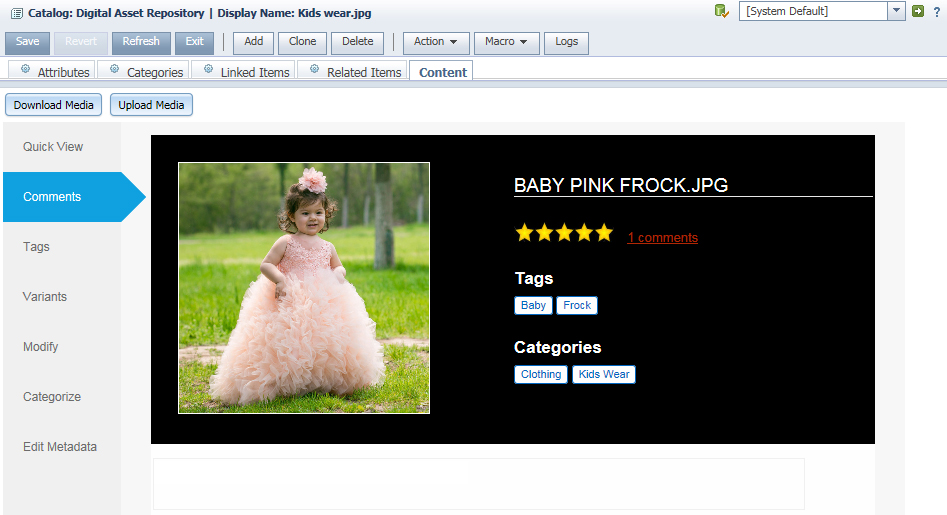 DAM available features in MDMCE
DAM Benefits in IBM MDM CE
1. Easy creation and maintenance since the product and digital assets are available at one application.
2. Content creation and distribution processes can be streamlined with workflows.
3. Quick availability of product and its media information to external application.
4. Image editor, allows sharing the product image of various required sizes.
5. The media files are easily searchable using the metadata provided for the assets.
6. Tracking and reporting of digital assets are made easy.
Conclusion
Since Product Information Management and Digital Assets Management come along with MDMCE, this will be the greatest preferred standpoint for the users. DAM is a new kid in the MDM CE's block, and it can get only better from here. The enhancements are in the anvil and we should get them soon.