The move to Cloud is proving to be an essential strategy for enterprises on the Digital Transformation and Data Modernization journey to power accelerated innovation and growth. While shifting your data to the Cloud is merely a technological advancement, it brings the ability to maximize business value by a significant margin. Legacy on-prem infrastructures will soon be meager compared to Cloud-native infrastructures, as IDC forecasts "whole cloud" spending will surpass $1.3 trillion by 2025 while sustaining a compound annual growth rate (CAGR) of 16.9%.
Data modernization through Cloud migration initiatives demand meticulous assessment, planning, and execution to realize the expected value without any gaps. Beyond that, a successful Cloud migration also relies immensely on refining the existing IT framework, business functions, and business processes.
Before making the necessary preparations to move to the Cloud, enterprises must have a clear answer to one critical question: What is the driving force behind Cloud adoption in your enterprise? While the purpose of each organization is subjective, most often, the desire to migrate arises from the need for better technological capabilities, braving the competitive storm, or enabling better compliance with ESG standards defined by federal agencies. Clarifying the objective sets the tone for creating a sound migration plan.
A significant task that Cloud migration entails is moving data workloads. For some enterprises which choose to transition applications and transform them, a data lift-and-shift approach holds good. Some instances could even call for complex changes or decisions, such as rewriting the entire application to suit the new environment, choosing the level of cloud integration, adopting a single cloud or a multi-cloud strategy, and prioritizing migration components.
To arrive at the decisions discussed above and prepare for a seamless Cloud migration, it is essential to be aligned with a structured plan that dictates incremental steps while always pointing to the big picture. To this end, a coherent Cloud migration strategy becomes crucial for successful data modernization.
Key Phases in a Data Migration Plan to the Cloud
1. Current state architecture assessment
Shifting your enterprise data from on-prem to Cloud can trigger a noticeable change from the status quo. The decision-makers in your enterprise must begin by examining how adopting a Cloud infrastructure translates to real business value and pushes the company forward. Examining the suitability of moving to a cloud architecture is important because you may migrate critical data components to a new one.
Once you are confident about the move, you must identify any existing interdependencies between your applications and databases. Sometimes the data might have to be resynced regularly to comply with regulatory requirements. In such instances, it is vital to separate data workloads into migration categories such as legacy, critical, and non-critical data. Another principal contributor to a successful Cloud migration is moving fully onto the Cloud or retaining specific applications on-prem. It is considered wise to make a partial shift and observe the outcome before making a full-scale transition.
2. Choice of the right Cloud model and provider
The type of Cloud model an enterprise adopts could range from IaaS, PaaS, to SaaS. Simply put, IaaS or Infrastructure as a Service is a computing infrastructure managed online; PaaS or Platform as a Service is built for programmers to develop, test, run, and manage applications and SaaS or Software as a Service, the most popular Cloud service migrated to, is an on-demand software, hosted on the Cloud. You can choose one of these three Cloud services based on the scale at which your enterprise intends to make the Cloud a part of the environment.
Cloud offerings are built, delivered, and managed by Cloud Service Providers, who perform all activities outside your organization in a remote or virtual environment. This means your enterprise will give a majority of the control to the Provider. Due to the absence of internal control, consider looking into the operational, cost, and architectural benefits of choosing the Cloud Provider. Before making a deal, perform a detailed investigation of factors such as compliance and security levels, performance and reliability, backup and disaster recovery, post-migration support, and exit plan facilities provided by the Cloud Service Provider.
3. Plan the migration
The goal of any Cloud migration strategy is to cause minimal disruption while shifting data workloads, modifying systems, and embracing new tools and technologies with more ease and fewer complexities. Along with the business drivers for Cloud adoption, financial and budgetary constraints, time, and resource availability also determine your choice of a certain Cloud migration strategy. It is ideal to build momentum by starting with simpler and manageable workloads and transitioning to complex ones later.
Depending on your end goal, you could pick one of the below migration strategies –
Rehost - Migrations that require no code modification are the best candidates for a lift and shift migration.
Relocate – Eliminate new hardware purchases, application rewriting, or operation modification by relocating infrastructure to the Cloud.
Replatform – Move applications to the Cloud by gaining a few modification and optimization capabilities.
Repurchase – Shift to a new, Cloud-native product from a traditional on-prem one, typically to a SaaS solution.
Refactor – Leverage Cloud-native capabilities and build your applications from scratch on Cloud.
Retain – Hold on to heavier, complex applications that demand tedious refactoring by keeping them in your source environment.
Retain – Hold on to heavier, complex applications that demand tedious refactoring by keeping them in your source environment.
Retire – Shut down or decommission applications that no longer serve your enterprise.
Kick-start Data Modernization in 6 weeks with our 9% attrition team
Modernize your data with a stable, and cost-efficient team
I'm interested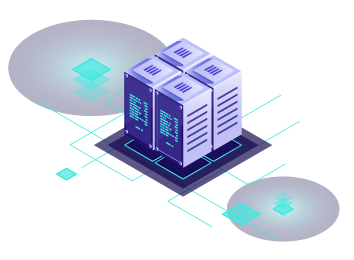 4. Monitor and optimize
Once the migration is complete, it's time to evaluate the outcomes against the pre-migration performance. The move to Cloud must ideally deliver better business performance, cost-efficiencies, and greater agility and flexibility. If you spot any inconsistencies between the desired and final results, iron them out and modify the deployment processes that need work. Follow best practices such as tracking alerts, maintaining backups, and continuous performance monitoring to ensure the migration meets your expectations. Resolve customer-facing issues at the earliest and fine-tune applications to extract the best performance. As Cloud technologies evolve rapidly, familiarize yourself with modern improvements and leverage capabilities your enterprise could benefit from to stay ahead of the competition consistently.
Performing a Cloud migration could be a big step for your organization. Remember to keep processes agile and move along the migration journey by quickly reacting to problems. Moving large workloads could demand additional support from data modernization experts besides the support provided by Cloud Service Providers. Consider reaching out to dedicated experts in Cloud migration solutions with a proven track record of successful deliveries.
At Mastech, we understand the importance of having a stable, agile team to ensure timely delivery without compromising quality. Our attrition rates are as low as 9%, which means we have a team of experts who work together seamlessly to deliver projects on time, every time. With over 300+ successful projects under our belt, our data experts are equipped to handle any challenge that comes their way. Get in touch with us to find out how we can help you with your Cloud data modernization project.
Tags
Data in Motion
Data Management Team
The experts behind your data success, our data management team is the driving force behind precision, accuracy, and data-driven insights to drive your business forward.