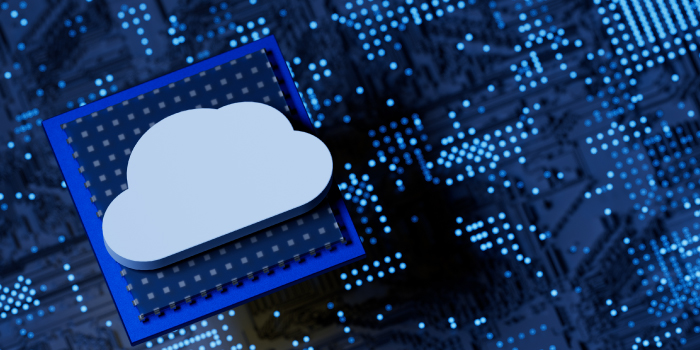 Data Modernization has become crucial in today's fast-paced business landscape as organizations face mounting pressure to make informed decisions quickly. The ability to effectively manage and utilize data has become a significant competitive advantage. To this end, Master Data Management (MDM) plays an instrumental role in Data Modernization efforts by ensuring that data is accurate, consistent, and up-to-date across an organization's entire ecosystem. A modern MDM enables organizations to manage their data assets efficiently, leading to better decision-making capabilities, improved customer experiences, and increased operational efficiencies.
Over the years, there have been many successes but plenty of big data failures as well, due to the lack of skills, unstable teams, and an improper understanding and positioning of MDM solutions versus other systems. Yet, amidst the failures, companies are speeding up their digitalization efforts to become data-driven enterprises since the need for more direct and real-time data access to customers and partners has become inevitable.
Past practices to cover up data quality issues through internal intermediaries such as call center associates and sales agents are no longer sustainable. The data impacted typically represented the most valuable customers or partners, the most popular products, or the most used locations. These data values are directly proportional to their occurrence in multiple systems, the essence of what MDM is solving. These data errors negatively impact customer service, operational cost, sales, risk mitigation, and the enterprise's ability to comply with regulations.
The modern MDM adopters are of three types: new, returning (those that failed before), and early adopters (those looking for technology replacements). With MDM gaining center stage after the global health crisis, here are some best practices that modern MDM adopters must pay attention to.
Best Practices of Data Modernization with MDM
A good strategic approach is essential to implement MDM successfully. The good thing for the new and returning adopters is that they can learn from the first wave – both from the success and failures. Here are a few of the important lessons:
1. MDM projects need to be tied to business outcomes:
MDM is a business project that IT helps to implement. IT cannot implement MDM and hope that the business will come on board later. To be successful, tie all your MDM projects to solve business problems, and have clear business ownership, involvement, and defined outcomes from the very beginning. By the way, if you haven't changed any business process as a result of implementing MDM, that's a signal you are not leveraging MDM for business benefits.
2. MDM projects must be executed in multiple short phases:
Nowadays, a business cannot wait too long before seeing value. To be successful, have multi-phased MDM projects. Every phase should be short, 3-4 months each, and should deliver measurable business outcomes. It would be good if you could adopt the agile approach to MDM projects so that they deliver business values even faster.
3. Understand what master data is before you start:
Sometimes, enterprises put other data that is not considered master data (e.g., transaction data) into MDM to achieve a 360-degree view. It ends up in batch mode only, and the data is out-of-date. It cannot be the trusted master, that it was meant to be. When implemented correctly, MDM is an operational system, delivering good, trusted, quality data on demand and in real-time. It is not the one single system to deliver all the data you need for a 360-degree view, but it will be a key contributor in linking up with data from other systems to accomplish that.
4. Data Governance is critical while implementing a modern MDM:
MDM is going to flush out the duplicates, and not all of them will be automatically resolved. So, you need to figure out who, where, and when to resolve them, and it might not be the IT department.

For the returning adopters, you failed the first time around and tried going back to one of your front-office

systems (CRM, Web, Sales, Marketing, etc.), back-office systems (billing, admin, ERP, PLM, EHR, etc.), or your data warehouse to get your single trusted view. You now realize these options were not the panacea and replacements to MDM. They can't match and merge well, are inflexible, difficult to integrate with all systems, are too expensive to scale, and the list goes on. They are just not MDM and are not giving you the single version of the truth. The good news is that there are additional MDM solutions in the marketplace to choose from.
For the early adopters, Congratulations, you have reaped the rewards of MDM for many years. Now you are looking at newer technologies because of increased usage that may result in higher maintenance costs or support issues for your existing MDM solution.
Paths to Take your MDM Modernization up a Notch
Here are some solutions to take your MDM up a notch and modernize it with better technologies.
1. Move your current on-premise MDM solution to a cloud platform.
This is especially applicable if your volume and usage are increasing – extend usage to cover family members and prospects; increase usage of images for your products MA, etc.
>2. Infuse machine learning with your MDM
to achieve the next level of automation and reduce expensive processes. Concentrate on the area still requiring high-level manual intervention, such as data steward capabilities.
3. Let an experienced IT partner manage the MDM.
You want to protect your existing investment and concentrate on usage rather than maintenance.
As we march on to the new wave of interest, there are more MDM solutions in the marketplace, but not all MDM solutions are the same. If you are relying on the analysts' reports to determine who are the top contenders, please read the fine line on what data domains and industries each of these solutions are good at. These criteria are very important and may not be the most obvious on any positioning graphs.
We have seen hospitals picking MDM that natively doesn't support the HL7 standard, banks who chose an MDM that works well on batch but can't scale for real-time demand, and retailers choosing MDM that can't support multiple product hierarchies. Some took the cheaper license cost approach but suffered paying more due to the amount of service effort required.
Taking up an MDM modernization initiative demands factoring in the entire value chain of data, right from data identification and ingestion through data management to data activation. Only then can your enterprise reap the full breadth of benefits from the modernization activity.
Freedom from Chaotic Organizational Data using MDM
Learn about smart business decision-making
I'm Interested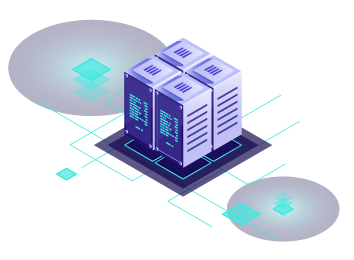 While the strategic orientation is critical, the experts that execute your MDM modernization project must be highly skilled, stable, agile and ensure timely delivery without compromising efficiency. At Mastech, we have witnessed 9% attrition rates, enabling us to have a stable team that delivers fast and on time without leaving our customers high and dry. We've helped over 300+ customers over the years with our strong team of data experts. Speak with us to learn more.
Data Management Team
The experts behind your data success, our data management team is the driving force behind precision, accuracy, and data-driven insights to drive your business forward.