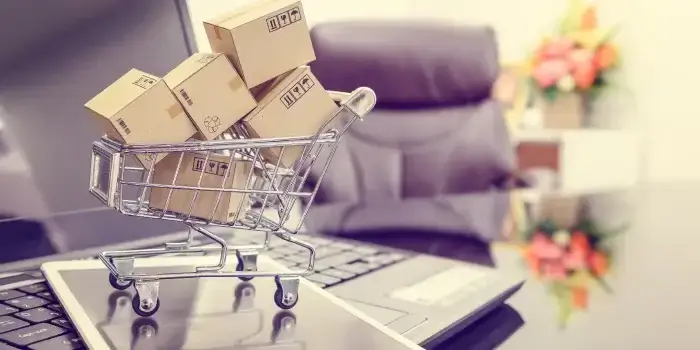 This article was featured in the Q3 2014 edition of Loyalty 360's Loyalty Management magazine.

Consumer Packaged Goods (CPG) companies have accepted for many decades that the reality of the industry is that the customers are interacting with intermediaries like digital merchants and retail outlets, not directly with them. The store gets to develop a relationship with the customer, and the CPG company has to bridge a bigger gap, targeting end-users with broad strokes like TV commercials or billboards.
It's hard to develop a sophisticated targeted marketing campaign or a customized loyalty offering, after all when all of the customer data is being generated by the customer-store relationship, not the customer-product relationship. Stores typically have little incentive to offer detailed information about sales and other interactions with CPG brands – they naturally prefer consumers to be loyal to the store rather than loyal to the product brand names sold within, especially if the store offers its own branded products.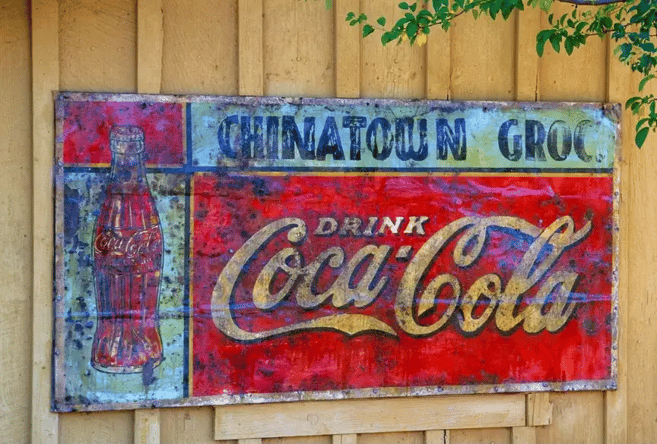 Ultimately, it can be tricky to make a connection when there's a middle-man between you and your customer.
Not being able to easily connect has presented a number of challenges for the CPG industry in particular.
One of the overarching challenges is related to product development and promotion: a limited understanding of the customer can lead to imperfect offers and imperfect promotions.
That limited understanding is typically achieved through market research. CPG companies had to find alternative ways to gain insights about their target markets. Focus groups, surveys and coupon campaigns are costly and are all in some way imperfect (they provide limited data; they are based on small sample sizes; they are often not very timely etc.).
Big Data has the potential to change all of this. By analyzing millions and millions of social media comments, CPG companies are able to identify who purchases and uses their products. They can also determine the profiles of those consumers: what are their hobbies, what are their favourite TV shows, what initiatives resonate with them and are important to them?
It's been said that social media networks are the ultimate focus group. It's instant, uncensored customer feedback at a massive scale – and the ability to harvest this data and crunch it for analysis is providing CPG companies with a level of insight that was unimaginable just a few decades ago.
Not only is the customer feedback finally directly accessible, social media and other digital communications provide channels through which the CPG companies can speak directly to individual customers, bypassing the store entirely. This allows them to nurture relationships with end-consumers well beyond "hoping they see the billboard for the new cereal on their commute to work". This opens the door to actual relationship-building tactics that companies in other industries have been using for years but have traditionally been unworkable for CPG.
Which leads me to the main question I want to pose:
Can investments in Big Data capabilities make direct customer loyalty or CRM programs achievable for CPG companies?
Historically, the Consumer Packaged Goods (CPG) industry didn't see much potential in traditional loyalty or CRM programs; because the retailers selling their products were the ones interacting with the end consumer, it was hard to reach out to, establish and then nurture relationships with individual buyers.
"Traditionally, CPG brands have few options when it comes to impacting purchase behavior in third-party retail environments other than relying on costly in-store displays to grab shoppers' attention. They also miss out on direct access to purchase data, which makes it difficult to know which marketing levers they can pull to get more of their brands into the shopping basket at checkout." (Punchtab)
Both CPG executives and expert industry observers have expressed skepticism in the past that a traditional loyalty program is a good fit for CPG.
"Consider the average loyalty program pays out under 2% for every dollar you purchase," Jason Dubroy, VP managing director, Shopper DDB says. "Someone buying a $5 box of cereal [will get] less than $0.10 [from the] loyalty program. People may eventually realize the effort for them to enter 50 pins isn't worth the value of the program." (Strategy Online)
It's true that attempts at CPG loyalty programs in the past have proved too high-friction for consumers to really engage much with them. That isn't the case anymore. As social media moves from being just another advertising platform to a being potential source of data and two-way customer communication, giving CPG brands the direct access to consumers that was once unattainable, industry leaders are considering the possibilities for a shift in their attitude towards loyalty.
"There is an unprecedented opportunity for CPG companies to begin building deeper and more profitable relationships directly with consumers. Whereas loyalty programs were traditionally used by companies who owned the point-of-sale, today CPG marketers are able to leverage loyalty and analytics software to recognize & reward loyalty in an entirely new way." (Crowdtwist, 2)
Again, social media and other sources of big data about the customer offer the opportunity to avoid relying on the retailer, which has long been regarded as one of the biggest road blocks to CPG customer analytics at the level of the individual.
The move into the loyalty space would offer up CPG [companies] more transactional data to deal with (cutting out the middle-man retailer, Dubroy adds). "Retailers traditionally can give CPG companies about as much info as a bouncer [does] about who is at the party," Sarna says. "Loyalty is much more like being the socialite who can wander around, who knows everyone and what they're thinking." (Strategy Online)
The ability to finally isolate the individual and cater to them is an exciting and relatively new opportunity for the CPG industry.
"By being able to aggregate and attribute engagement, social activity and spend back to individuals, loyalty programs offer CPG marketers the ability to finally identify which of their efforts are most effective at stimulating consumer behavior and converting people along their path-to-purchase." (Crowdtwist, 6)
CPG companies have already started experimenting with social and mobile targeted personalization of advertising and communications.
"One of the challenges with mobile is that it is such a personal device and impersonal messaging, whether is push message, an ad, or an offer, it doesn't matter what it is or who it is coming from it is not well received," John Caron, vice president of marketing for Catalina Marketing. "We know to how to leverage historical purchases, data and analytics to be able to identify and drive the right campaign in order to allow that to define the media that you see in app or mobile web on your smartphone," he said. (Mobile Marketer)
Indeed, the key word here is "personalization" for many of the emerging use cases that combine Big Data, loyalty and the CPG industry. How are they crafting the profiles and personas that they use to customize messages and offers for customers? The answer to this lies in linking internal and transactional data with external and social data; once a company has the power to match each real-life consumer to their online identity, they unlock a wealth of data that allows them to treat those individuals with a high degree of personalization.
"By combining consumers' digital and social profiles and behaviors with real purchase data, CPGs have the ability to understand which online behaviors increase awareness, trial, preference and overall buy rates, while optimizing marketing effectiveness by focusing on the channels that matter most." (Punchtab)
What does "personalization" mean in terms of tangible steps a business can take?
Bazaarvoice proposes:
"A brand can pre-sort reviews on product pages based on information gathered on the visitor. For example, a college student may see reviews first from other consumers identified as students. As you learn more about a shopper via purchase history, mobile app usage, online feedback, and the interest graph, tailor experiences to that individual. Use dynamic display and mobile ads to serve products the shopper is likely to enjoy alongside opinions from people with similar needs and tastes." (Bazaarvoice, 4)
Using customer data for the purposes of microsegmented marketing messages is a well-documented use case, but only recently has the data needed for this level of sophistication been accessible to the CPG industry. It's a strategy that has been proving its ROI for a few years already.
"In a recent study involving more than 300 CPG brands and 80 companies, Nielsen reported that "CPG brands can experience a return of almost $3 in incremental sales for every dollar spent on online advertising that has been precisely delivered using purchase-based information". When you consider the potential impact that better sources of data can have for an industry that spends more than 25% of the global advertising budget, the implications are astounding." (Crowdtwist, 4)
Beyond just more targeted advertising, the introduction of a loyalty or CRM program that works on the same principle of personalized offers and intelligent audience engagement has the potential to drive increased revenue beyond any one promotion or product.
"CPG companies can develop umbrella loyalty programs across their entire family of brands, rewarding consumers when they buy and engage with any of the brands in the portfolio. These programs can be highly effective in increasing trial, driving preference, and boosting cross-category purchase: a recent PunchTab survey showed that 73 percent of moms would be interested loyalty programs for a parent company, and 59 percent of moms would buy other products from the parent company if doing so resulted in more loyalty points -- with 46 percent indicating they would even switch from a competitor's product." (Punchtab)
So, what's the potential payoff for pioneering CPG companies that launch loyalty programs using all this new customer data?
"Approximately 50% of people who enroll in a CPG loyalty program remain actively engaged with that brand on a monthly basis, and they interact with the brand 2.5x more often than the brand's average consumer. Members who enroll in a CPG brand's loyalty program are more likely to open branded emails, and are more likely to click through on emails that contain a call-to-action. On average, our CPG client partners have experienced an increase of 109% in email open rates and a 25% increase in click-throughs for their program members." (Crowdtwist, 3)
The opportunity is clear; Big Data technology, enabling companies to gather social data and accurately match it to transactional data, may be the missing piece that makes investing in a loyalty program feasible and advantageous for companies operating in the Consumer Packaged Goods industry.
I argue that loyalty for CPG companies has never been intuitive or a perfect fit in the past, but it is now. In some respects, the CPG industry has the advantage of starting late – as they have no legacy systems to deal with, they have a clean slate. Companies investing in loyalty now will be doing it with 20+ years of established best practices in one pocket and the incredible technology available today in the other.
Perhaps even more importantly, companies can come at this with fresh eyes and a willingness to think above and beyond how things "have always been done", because so few CPG companies have ever done much in the loyalty or CRM space before. Creativity, cleverness, and the ability to make full use of the tools and information available is a potent combination.
CPG companies are in an interesting position to potentially go from rarely bothering with loyalty to completely revolutionizing what can be accomplished with a loyalty or CRM program in a very short span of time.
Whether or not they will is another question entirely.
-
InfoTrellis Inc. is the creator of Customer ConnectId™, the Big Data solution that provides a deep understanding of customers using patented identity resolution and data matching technologies. Customer ConnectId™ is enabling CPG companies to gain an understanding of their customers in ways which were not possible before for applications like micro segmentation, CRM or loyalty program initiatives.
Tags
Data Activation