Michael Ashwell
VP and GM Data Management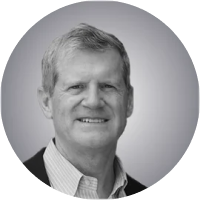 Michael comes to Mastech InfoTrellis after a successful 30+ year career at IBM, where he spent the last five years leading the Data and Analytics Lab Services Cloud COE. As part of the Cloud COE, he led the development of several key IBM offerings, including the MDM, IIS, and HDP IHAH Cloud services. In addition, he managed the associated Architecture, Network, Security, and DevOps teams. Before this role, Mike held several positions at IBM, including a Worldwide MDM Services Delivery Manager, a leading-edge technology Principal, and an Architect.
Michael brings 35+ years of experience in Enterprise Architecture, complex solution development, Managed Cloud offering development, global sales oversight, and consulting. Mike has worked internationally across multiple industries and solution areas throughout his career, helping clients develop and implement complex enterprise solutions.
Michael has a BSBA degree in Information Systems from Xavier University. When he is not reading up on new technologies and industry trends, he spends his free time as a home theatre/audiophile fanatic, a wood-fired pizza maker, and a driver of a restored 1962 TR3.