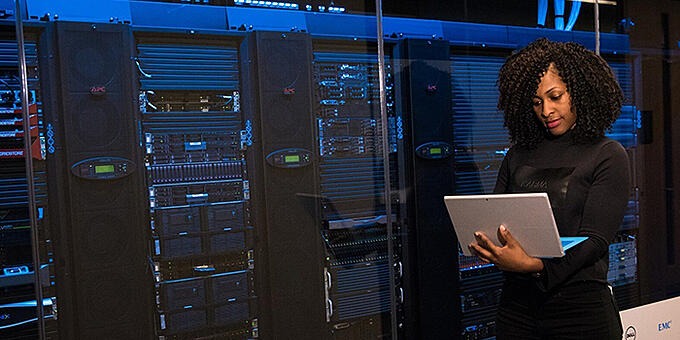 Master Data Management (MDM) continues to play a foundational role in the Data Management Architecture of every 21st century enterprise. In a forward-looking organization, MDM is significant in the Enterprise Integration Hub.
Organizational Preparation
An MDM implementation needs to be a business-driven initiative. The business case for investing in customer MDM is ultimately focused on improved efficiency, business growth, and improved customer experience.
Business leadership needs to be involved from the first day. Many business leaders tend to delegate initiatives that are historically perceived as the realm of "IT" to information technology staff. They themselves may have remained relatively uninvolved. If this is the case, a new cooperative model will be needed in which business and IT leaders work more closely together.
Data as an Enterprise Resource
C-level executives in an enterprise may or may not be aware of the strategic importance of quality data in a modern organization. Education, open discussion, and alignment are required to ensure a shared understanding among all stakeholders. Understanding data as a strategic asset will support a required investment in Enterprise Data Governance.
In many organizations, business units have asserted power and control by owning their own siloes of critical business data. This is a classic and significant roadblock to the establishment of data as an enterprise resource. A strong business case and strong executive leadership will be critically important in overcoming the momentum of "the way we have always done it."
Data Governance as a Strategic Initiative
Identification and management of master data are best accomplished in the context of Data Governance. The most basic function of Enterprise Data Governance is to identify and enforce data quality standards for critical enterprise data across all domains and business units.
Establish a Data Governance organization and processes
Identify data elements that are critical to the business operating model
Ensure effective business ownership and Data Stewardship of critical data elements
Establish policies and quality standards for the creation, management, and use of critical data
Implement standards, tools, and processes for the movement of data, such as a Service Oriented Architecture and domain Canonical Data Models
Implement standards, tools, and processes for remediation of poor quality critical data
Enforcement of data quality practices and standards across the enterprise
Historically in many organizations, the establishment and enforcement of data quality standards have not been viewed as being worthy of resource allocation. As advanced analytics, artificial intelligence, and machine learning continue to grow as sources of competitive advantage in 21st century organizations, highly available and highly reliable critical data elements are becoming a foundational requirement. The Enterprise Data Governance organization is the primary entity in the enterprise that can make quality data a reality.
Define Business Case and Expected Business Benefits
There are many business drivers for wanting to implement an MDM solution:
Establish an enterprise-wide view of customers across all business segments and systems
Improved customer data quality through centralization, standardization, validation, and de-duplication
Consolidated view of customer leads to up-sell and cross-sell opportunities within and across business segments
Enhanced ability to "Know Your Customer" across the enterprise, which leads to an overall improvement in both customer service and customer experience, as well as increased market penetration
Reduced development and system costs through the elimination of multiple customer data master sources across legacy architectural siloes
Cleansed, consolidated, and de-duplicated customer data is required to support advanced analytics, reporting, and forecasting – which leads to improved business decisions and drives both top and bottom-line growth
Streamlined processes for integrating and leveraging a new customer base resulting from Merger and Acquisition activity
A clear view of the end goal and clearly articulated business benefits will help keep the MDM initiative on track when the inevitable roadblocks and distractions emerge, preventing many initiatives from delivering the intended business value.


Preparation for MDM
Business Value of Master Data Management
How do executives at other organizations view the importance of Master Data Management and Enterprise Data Strategy? According to a Harvard Business Review survey in June 2021:
87% of executives say that having a strong master data management program is important to ensuring their future success.
66% of executives believe their organizations are underinvesting in their enterprise-wide data strategy.
73% of executives say their organizations rely on more than 6 data types that are essential to business operations.
74% of respondents who have employed MDM say their organizations' approach to MDM is moderately or very effective.


Create a Strategy and Roadmap
An MDM initiative is often implemented in phases over time. In the early stages, a proposed roadmap needs to be created that describes a high-level sequence of how MDM will be implemented and how data will be migrated. The roadmap drives budgeting and resource allocation, as well as specifying the timetable for realizing business benefits. The roadmap is updated regularly as new information becomes available.
Master Data Management can be applied to many data domains. Typical domains are:
Customer
Product
Account/Contract
Vendor
Many organizations implement customer MDM as the first phase of the roadmap.
Establish MDM Metrics
In order to measure progress and demonstrate business value, it is necessary to establish metrics with initial baselines that can be measured over time. Metrics may include:
Data quality
Cost savings
Revenue improvements
Customer satisfaction
Time to process customer orders
Cross-sell and upsell from improved customer data
Build a Stakeholder Network and Communicate Successes
Business and technology stakeholders in MDM need to be identified and included in the development of the MDM program. Communicating and "celebrating" successes to stakeholders is an important part of keeping the business benefits of the MDM programs front and center.
Identify Data Sources – Conduct Data Profiling
If customer data (for example) is the focus:
Identify all data sources (systems of record) and consuming systems for customer data
Profile each data source to identify attributes, assess data quality, determine data migration and transformation requirements
Create a plan for data remediation (Data Governance compliance) to ensure migration of cleansed data
Establish critical master data attributes across all sources
Determine how master data will be created, updated, and consumed
Identify Master Data
Not all information about a customer (or other data domain) is master data. Master data is information that is of interest to more than a single area of the organization. Master data is the key information that many people are interested in and can benefit from having a common view.
Customer Master Data captures "nouns" about the customer that tend not to change with each transaction. For example, customer master data typically includes such attributes as:
Name
Address (multiple types)
Phone (multiple types)
Email (multiple types)
The Tip of the Iceberg…
This article provides only a high-level introduction to preparation for an MDM project from a strategic perspective. An actual MDM program involves much more detail and complexity.

Key Success Factor: Rely on Experienced Partners
Most successful MDM implementations are the result of partnerships that provide the benefit of prior experience. Consulting firms such as Mastech InfoTrellis have deep experience across many projects and many industries. This level of knowledge, experience, and wisdom can significantly reduce the time from initial planning to realizing business value from MDM projects.

Harry Hodge
Consulting Business Analyst
Harry Hodge is a seasoned Consulting Business Analyst with seven years of dedicated service at Mastech InfoTrellis, a prominent Business Intelligence (BI) Software industry leader.