Episode 1 | October 15, 2021
CX Unleashed for Field Service with Oracle
Hosted by Prad Upadrashta
In this episode of CX Unleashed podcast series hosted by Mastech InfoTrellis, John Kariotis speaks with Anthony Mass, Vice President, Oracle Field Service Cloud on the latest trends and dynamic changes in businesses around field service.
Hosts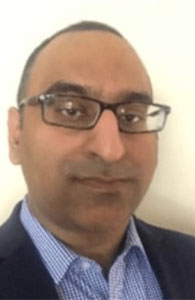 Prad Upadrashta
Data Scientist, Mastech Infotrellis
Pradyumna, or "Prad" for short, is a senior analytics executive and experienced data science practitioner with a distinguished track-record of driving AI thought leadership, strategy, and innovation at enterprise scale. He has over 20 years of experience, culminating in the role of Chief Data Science Officer at MIT. His focus areas are Artificial Intelligence, Machine/Deep Learning, Blockchain, IIoT/IoT and Industry 4.0.