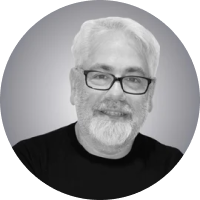 With over 25 years of experience across strategy, transformation, data/analytics, and marketing, Kodi has extensive experience creating data-driven business growth while leading diverse teams – through influence and innovation - from strategy to successful implementation. Kodi has pioneered, written, and spoken of the "Value Chain of Data" while staying true to his mandate – "don't be interesting…be instrumental." Kodi has worked globally across markets and within every business vertical in his long-standing career. Kodi was the first ever Chief Data Officer for Digitas/Sapient and then across the Publicis Groupe. He has also been the Group Global Data Lead at Capgemini. Most recently, Kodi was the Global Practice Lead for Data and Intelligence at Cognizant – the world's most extensive Data and Analytics practice.
Kodi's success within the services space of Data and Analytics has emanated from his focus on the team and enabling them to grow while doing great work. He constantly challenges his team to (1) Be Great, (2) Make Mistakes and (3) Have Fun.
Kodi is still a helicopter dad to his four kids, a terrible but aspiring home chef, an avid sports connoisseur, and always looking to add more stamps to the passport.